A good number of Otto Transfer's 20-plus drivers have worked with us for more than 5 years. Others have track records of 15 to more than 25 years. Like all truck drivers, Otto drivers have stories. Jim might recall the time he drove to Labrador City, wondering if his cab-over Mack would get enough traction on the gravel to make the next mountaintop. As loader operators, Ray and Jeremy would share countless tales of unloading and placing poles in the oddest places. Whether it's traveling the switchbacks of West Virginia or night-moves through New York City, experiences like these build the wisdom and street smarts Otto drivers bring to each route and work site. At the end of the day, we're proud our drivers are safe and known among our customers as professional, great communicators, and committed to doing excellent work.
Liz Morris Otto is Otto Transfer's Chief Executive Officer, leading the 25-person company's growth and development. She also serves as Otto Transfer's Chief Marketing Officer and Director of Culture, roles in which she shapes and communicates the company's cultural commitment to safety and spearheads the development of safety training programs, such as Otto Transfer's annual Stop for Safety Day. A former public relations and marketing executive, Liz worked for 13 years at Haberman, a Minneapolis agency that tells the stories of pioneers who make the world a better place. As a company partner, she helped lead the agency's growth and helped win, build and retain its client portfolio of well-known mission- and values-driven business-to-business and consumer brands.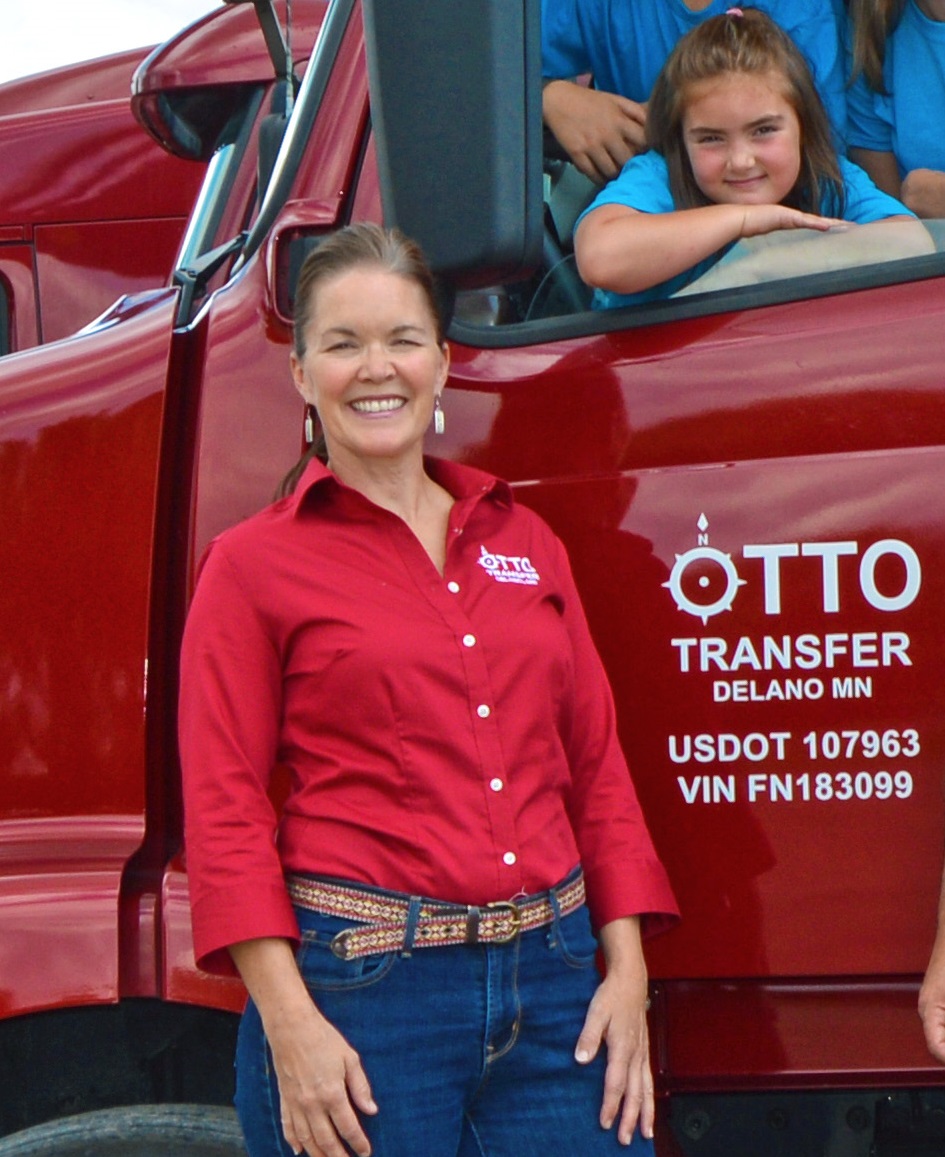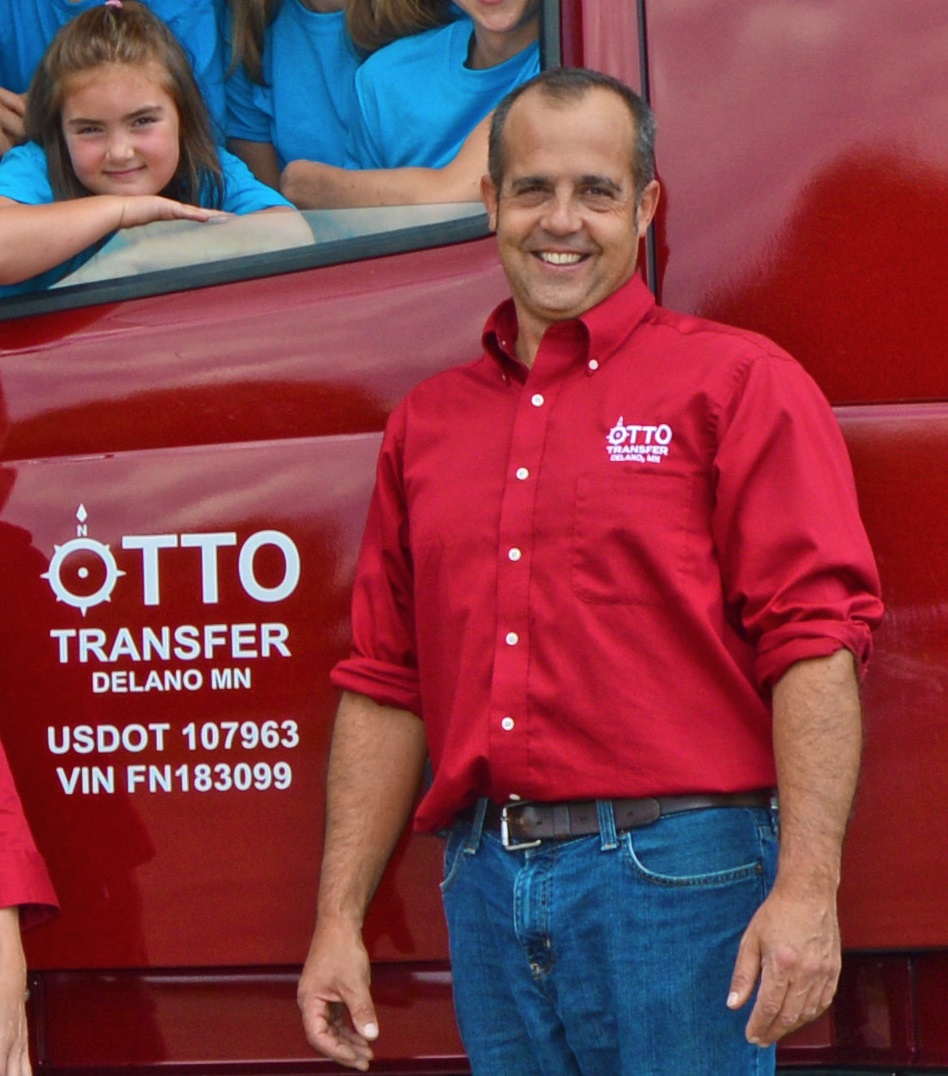 Co-owner Kevin Otto serves as Otto Transfer's Chief Financial Officer and Safety Director. He develops and executes programs and processes that ensure the company's financial health, as well as the safety of Otto Transfer drivers and people who share their routes. Having earned his commercial driver's license in high school, Kevin has worked with Otto Transfer for more than three decades, driving, swinging wrenches, creating careers (not "jobs") for truckers, and growing Otto's fleet from six to 20 trucks. He works everyday to build Otto Transfer into the gold standard of safety and efficiency among oversized and one-of-a-kind freight carriers. Kevin served as the Chairman of the Board for the Minnesota Trucking Association from 2017 to 2018 and is proud to have received the organization's 2014 Outstanding Service Award and 2019 President's Award.
Stephanie Russek, Otto Transfer's General Manager, brings decades of business experience to her role. Stephanie oversees all aspects of "driver care," including scheduling, dispatch, HR, payroll, communications – and even cheerleading and counseling from time to time. Motivated to make a difference every day, she ensures Otto team members are safe, happy and equipped to do their jobs well and that Otto customers are more than satisfied. She is a graduate of the Minnesota Trucking Association's inaugural NEXTLeader development program.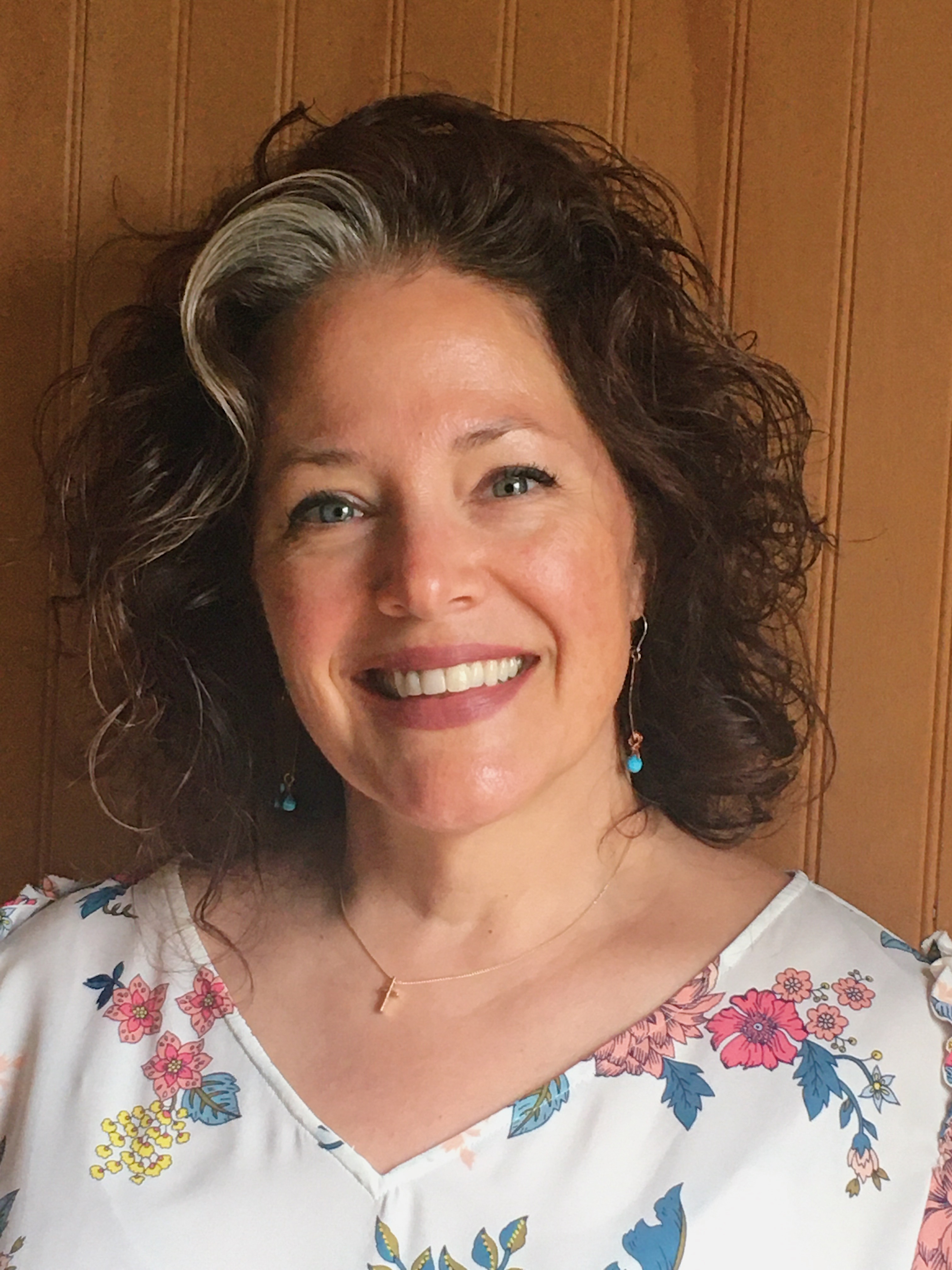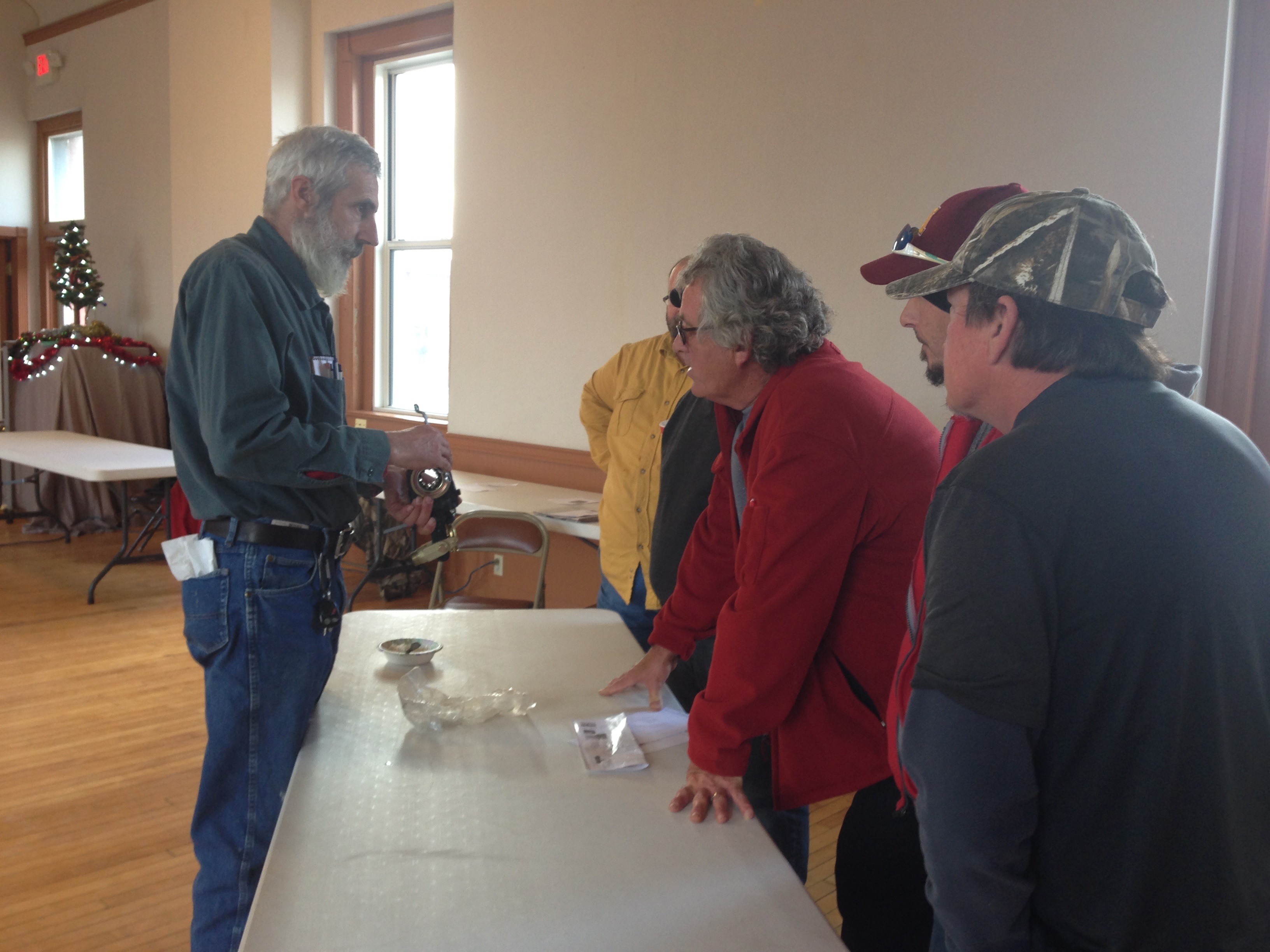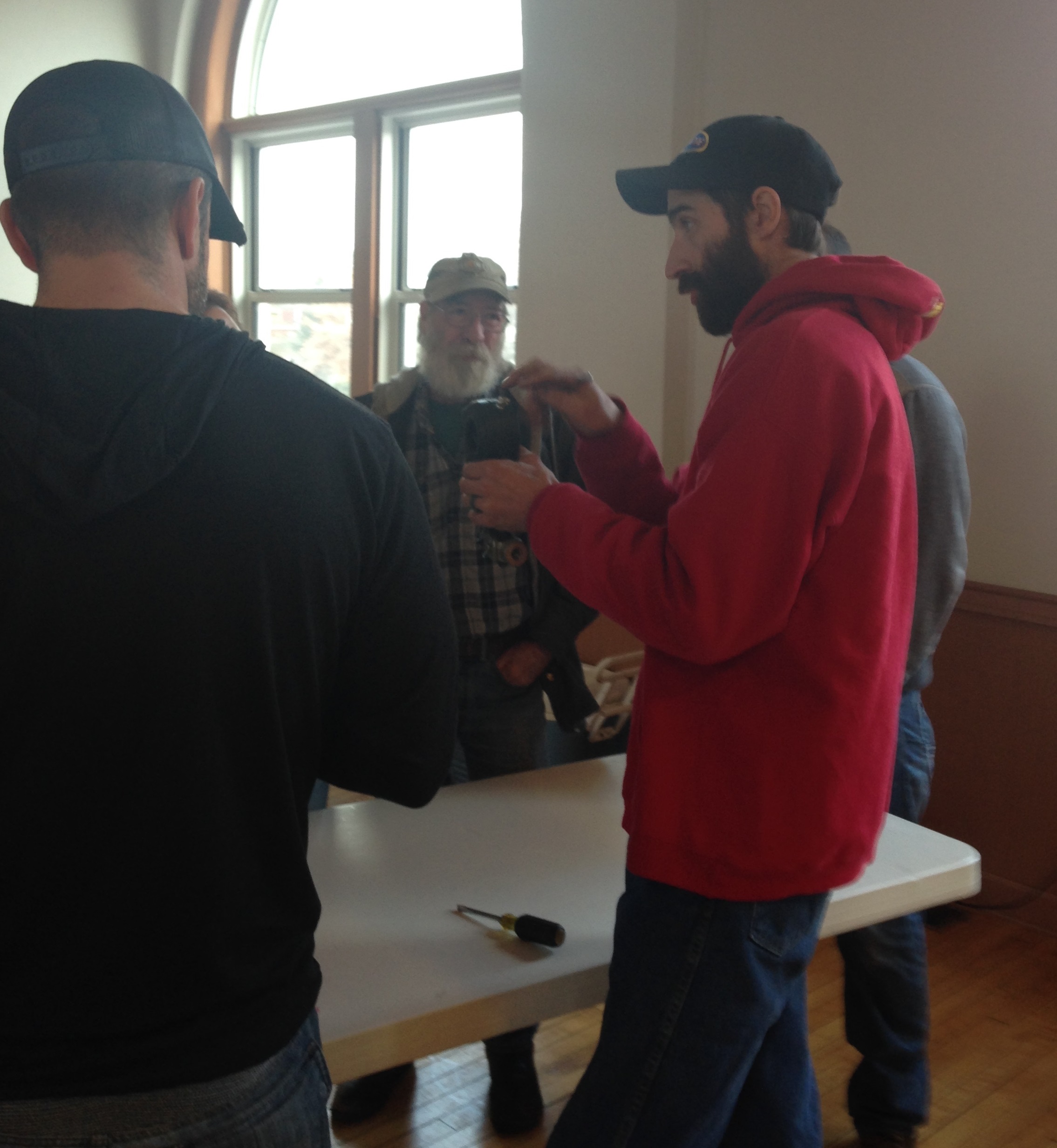 Our Safety & Maintenance team includes two people who grew up in the Otto Transfer business. Stephen Otto is Otto Transfer's Fleet Maintenance Director. As a teenager, Stephen worked in the shop, and he later owned his own fleet of Otto trucks. Michael Johnson spent countless hours of his childhood working in the shop next to his grandfather, Otto Transfer's founder Charlie Otto, and his dad, Darrell Johnson, the longest tenured contractor in Otto's history. Today, Michael is in familiar territory, helping to keep all equipment in good running order. Michael, Stephen, and our safety director, Kevin Otto, are certified to perform annual DOT inspections on all of Otto Transfer's equipment.